Job Title: Sales Associate
Licensed: 1994
Shirley holds the Senior Real Estate Specialist (SRES) Certification. During her career, she has assisted in remodeling or building approximately 23 houses. Shirley's goal is to exceed your expectations whether you are listing a property or buying the home of your dreams. Her work ethic and knowledge of the local real estate market ensures a smooth and seamless transaction!
Business Philosophy:
Rotary "The Four Way Test"
Is it TRUE?
Is it FAIR to all concerned?
Will it build GOODWILL & BETTER FRIENDSHIP?
Will it be BENEFICIAL to all concerned?
And ~ Trust in the LORD with all your heart, and
lean not on your own understanding; In all your
ways acknowledge Him, And He shall direct >your paths.
Proverbs 3:5-6 NKJV:
Family: I am incredibly blessed with a very supportive and loving family with 3 sons, 1 daughter and 4 grand-daughters.
Hobbies:Exercising and spending time with my border collie Suny, enjoying family, friends, church, reading and sewing.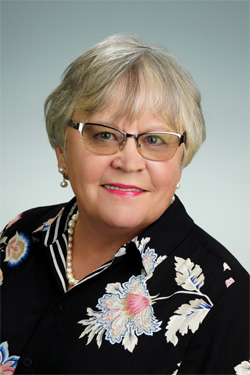 Very Conscientious, Professional and Empathetic! We are out of state and Bert handled EVERYTHING--from getting necessary repairs made, to negotiating with buyers to get the deal done. Couldn't have been better or easier--thanks Bert!
The Estate of Lenore Cmoparetto-Babarta Levine
Brilliant and resilient! Took on a difficult task of negotiating with motivated seller. Completely prepared when the appraisal was surprisingly low. Highly recommended. Thank you Bert!
Kenneth Brogan
Great experience working with Bert. This was our second transaction buying a property that Bert represented. He was very helpful during the negotiating process and has been an outstanding resource for us since our transaction.
Richard and Deborah Lund